Childhood brings so many memories.
Memories of the first time.
Memories of the laughter.
Memories of the tantrums.
Memories of the cuddles and snuggles.
Memories of everything and anything in between.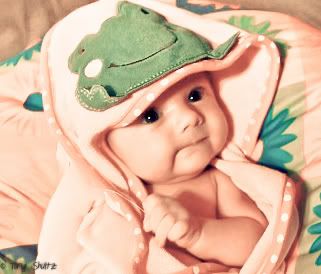 Bria at Bath time.
My goal is to capture precious moments like these with both my children.
She's such a sweetie.
P.S. I'm entering this photo into a photo challenge over at
Our Reflection
. Go check out the many more precious memories of others!