We are so blessed.
All of us.
In many different ways.
One way?
The amazing beauty God has created for us to enjoy.
Tuesday Night we had such a blessing.
Here the lights are dancing across the sky over the village: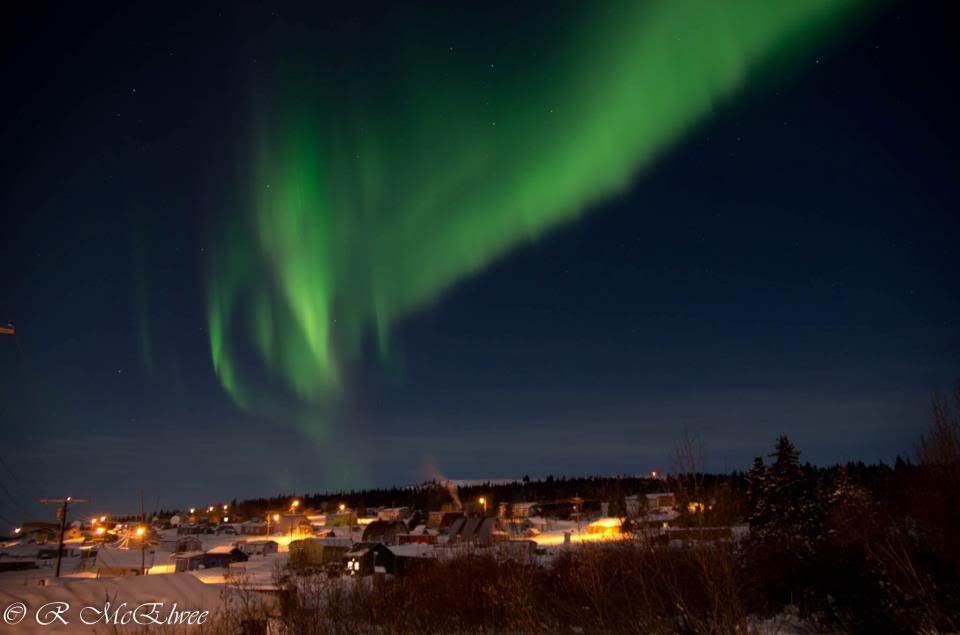 Amazing show over the Church: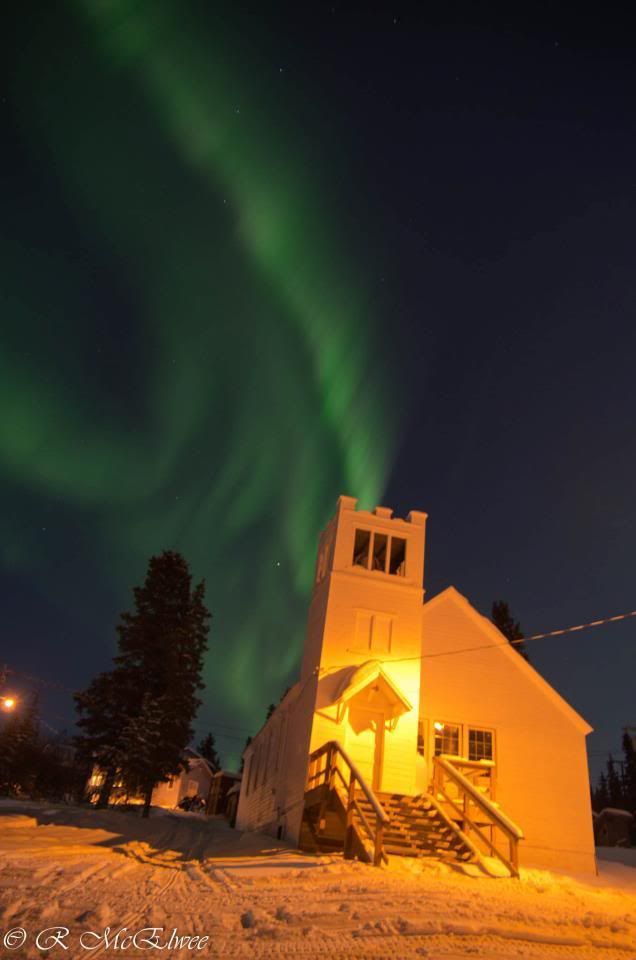 Purple showed up to dance with Green over Fish River: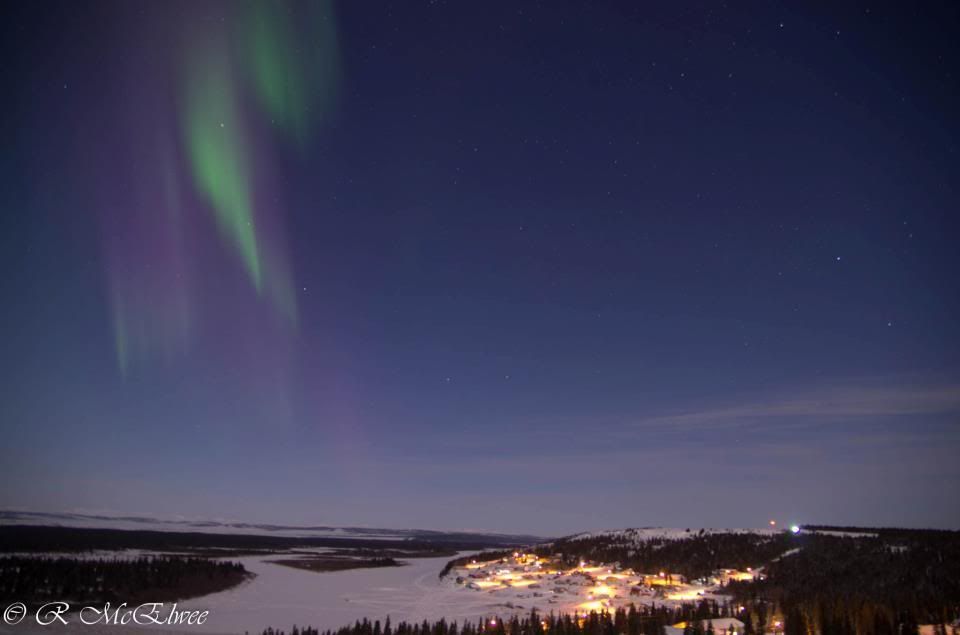 (Note: These pictures were not taken by me. They were taken from a good friend of ours)...
We are blessed!