Just a quickie to show you my view tonight until 8:30pm!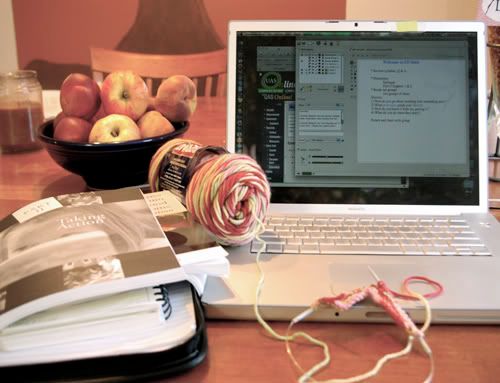 *In my
Curriculum and Development in Early Chilhood Programs
class online
*Admiring our fresh fruit from Full Circle Farm!
*Reading the Chapters from this week
*Knitting
something special
- this also adds proof to what some may say about my lil' booties I made for our baby girl ;).
There you have it. My view until 8:30.

Oh yeah, I have a yummy peach cobbler in my oven as we speak I type!!