Have you ever wondered where your kid finds random things around your home? Bria has a knack for finding the weirdest things and we don't know where they came from i.e. soda bottle caps (we don't drink soda), batteries, bandaids, etc.
On Sunday she came into the living room looking like this: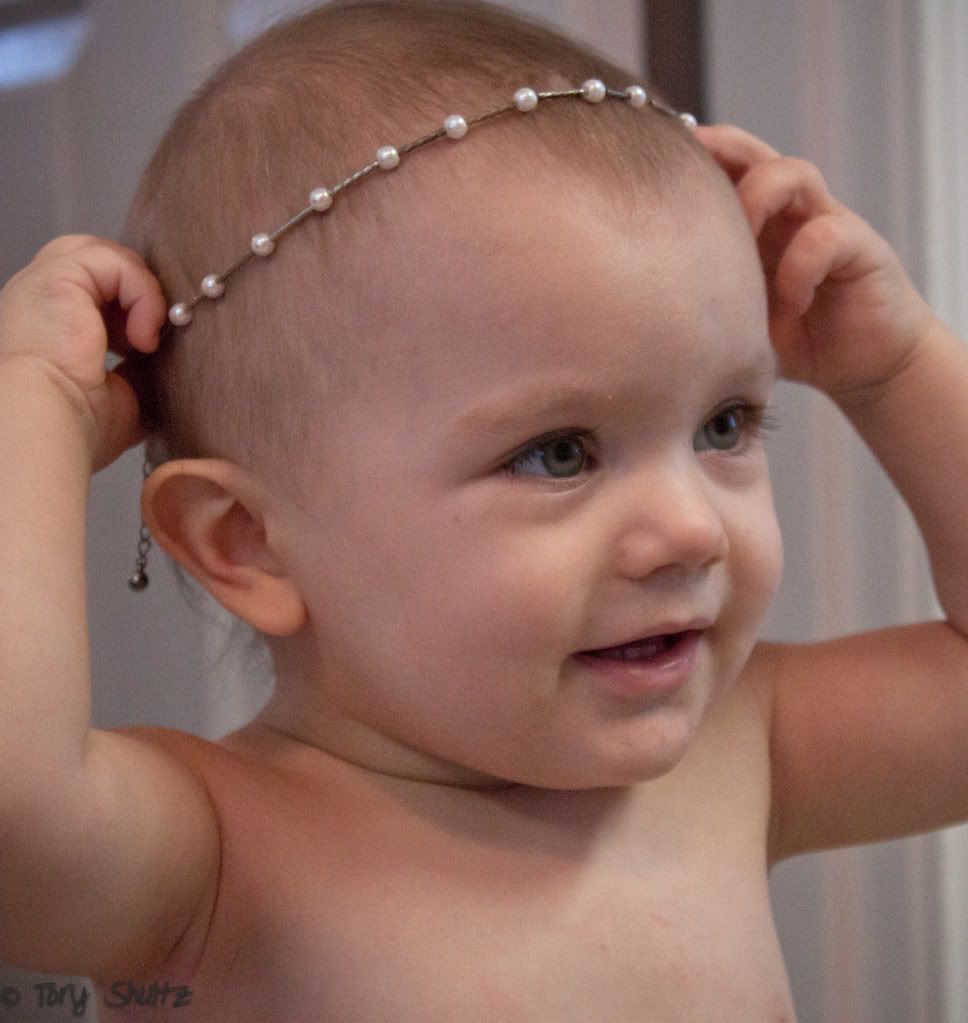 Yup, our baby is a natural
Princess Beauty!
She managed to find one of my pearl (obviously fake) necklaces and put it on her head like a crown. She was running around like this most of the morning.
I think it's perfectly fitting :)