I am sick.
I am tired.
I am bitter.
No, not because I'm pregnant (even though I am having a difficult time-I love it all the same. I'm growing a baby!)...But because it is still COLD here! And quite frankly. I've had enough!
Here is the weather today: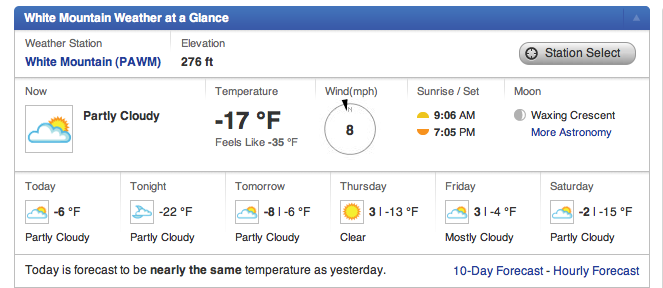 And for forecast for all week: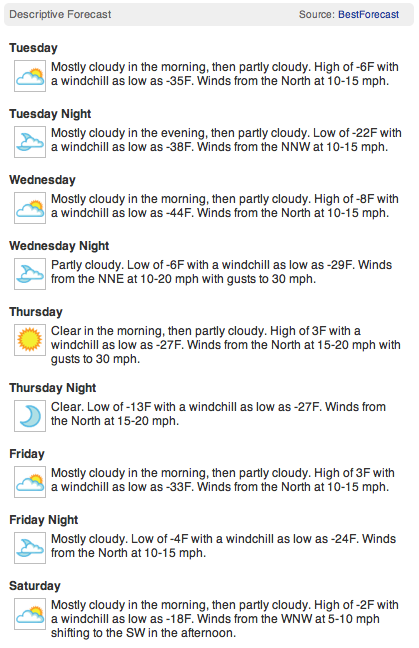 I am so thankful for change in seasons...
Summer, you can come now. I am ready!