When we found out that we were having a girl, Clint was adamant that our daughter
will not wear pink.
That lasted all about 1 day (when we were still in the hospital and she was swaddled in a white hospital blanket with a white hat). Her going home outfit was a pink/purple jumper!
This week we received a box from my mom and sister (I
love love love
getting boxes in the mail-especially when we don't know what's inside!)... I received some
cute
maternity clothes along with some Nutella (yay!), and some peanuts for Clint. For Bria? We received new boots and a cute little....
pink
....outfit! She was so adorable in it I had to take some pictures.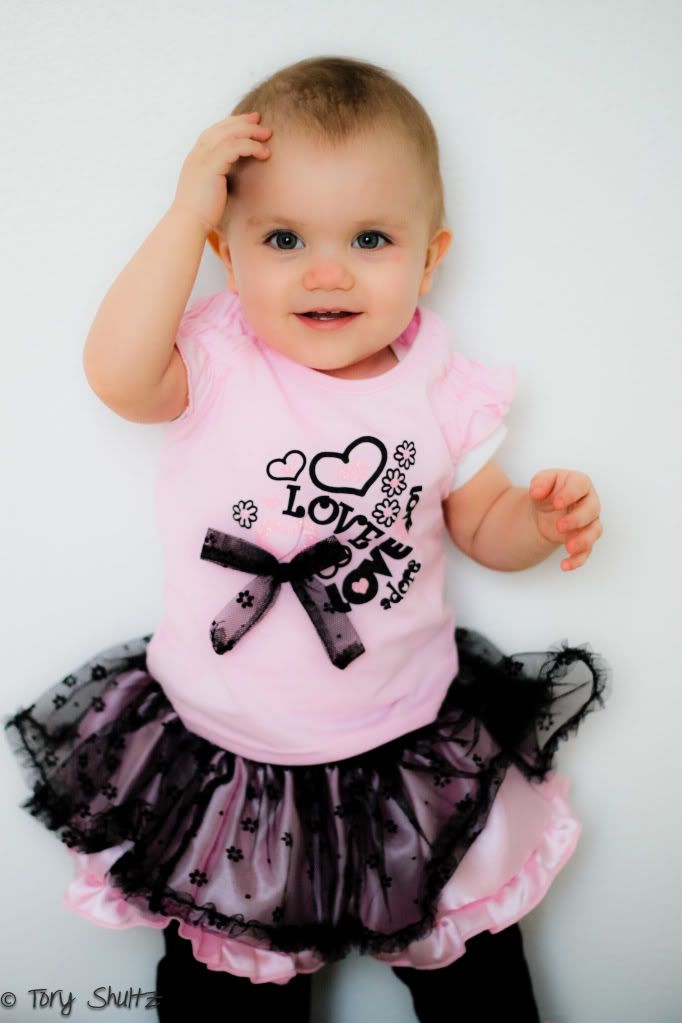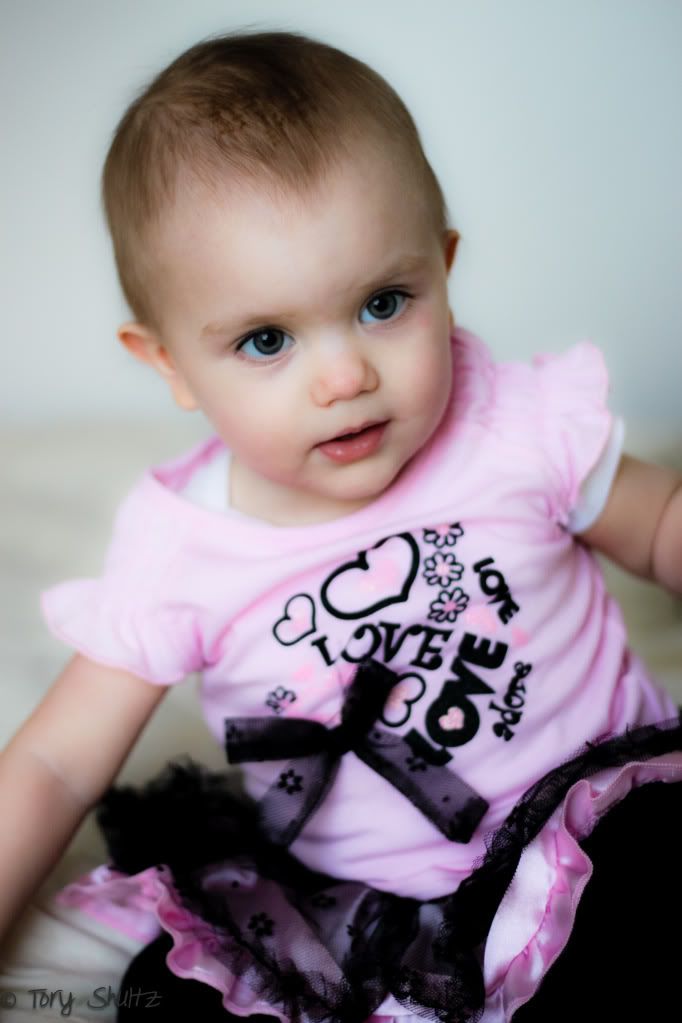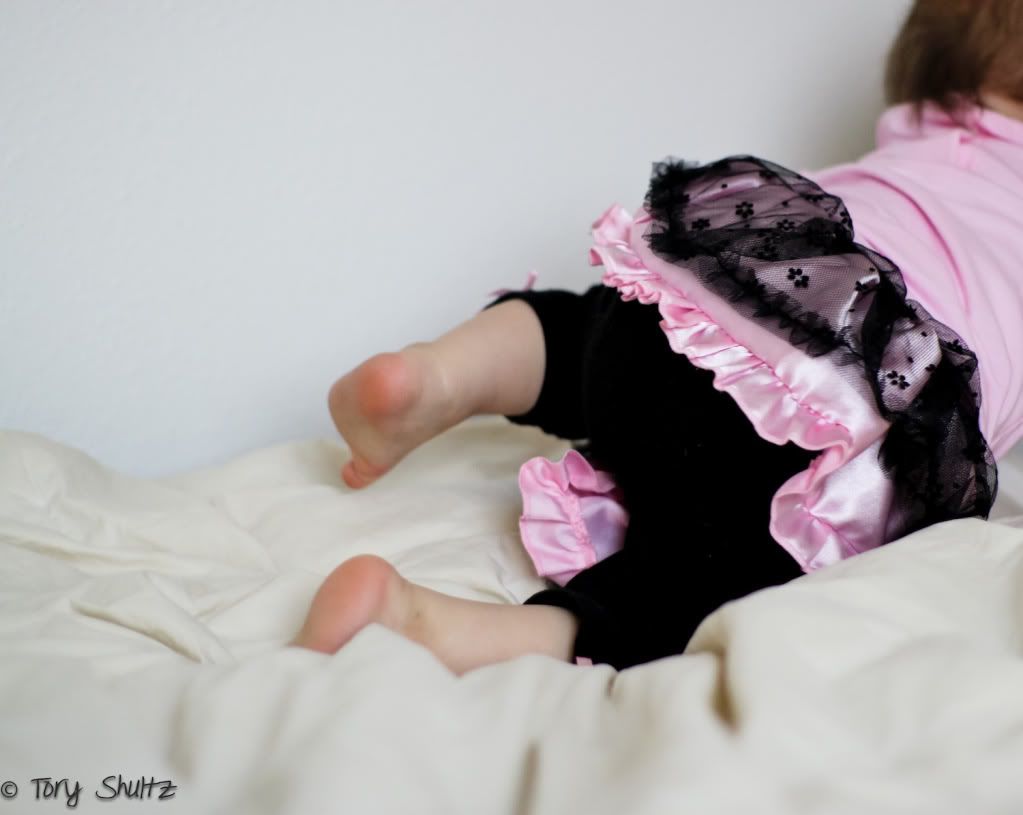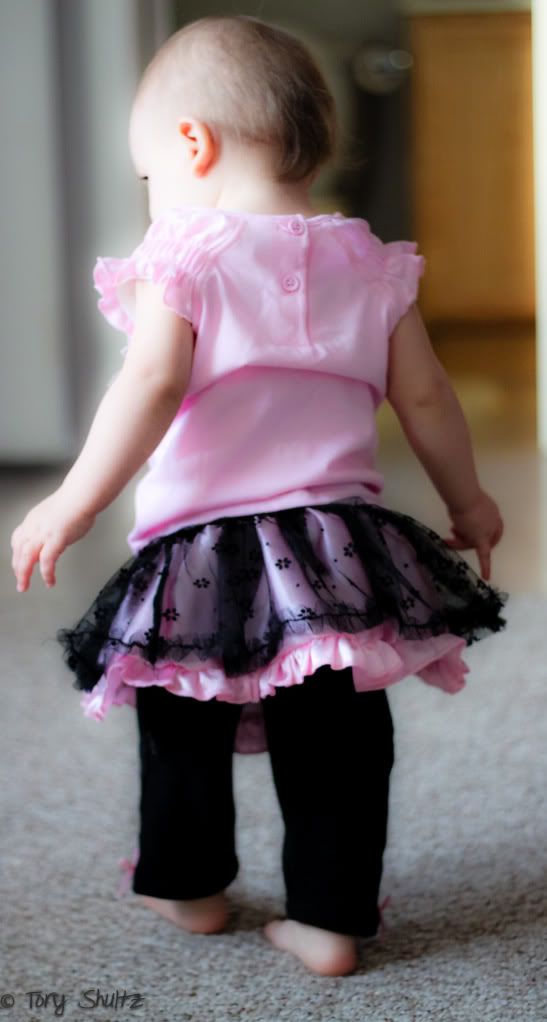 I am back at taking
fairly
good pictures. I haven't been taking daily pictures because for some reason, I couldn't get the right setting to capture Bria on the move. Everything seemed blurry. But now? I'm getting back into the groove of taking pictures and blogging :) ...