This is a late post :S ... I will actually be 19 weeks on Monday, but just finished my 18 week picture. I will try harder to get the posts up every Monday, but of course I can't promise anything :) .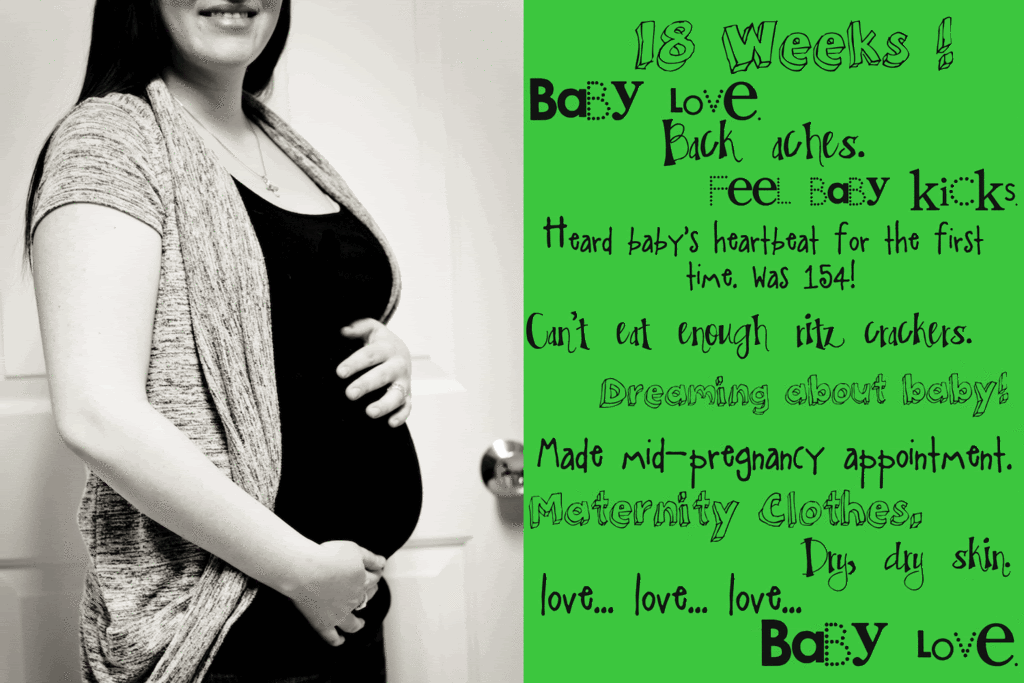 (Yes, my head is cut off. Clint took the picture...Thanks honey!)
This pregnancy has been very different than when I was pregnant with Bria. Nothing is the same. Nothing. I had
morning
all day sickness up until I was 14 weeks. My back hurts all.the.time. I eat every hour or so (if I don't, I feel very light headed). I am bigger now than when I was 18 weeks pregnant with B. But it's all the same wonderful and beautiful feeling! We are just as excited and can't wait to watch this baby grow and watch Bria become a big sister.
We are trying to figure out what date we get to go into Nome for our mid-pregnancy ultrasound. We know it's sometime during our Spring Break in March, but it's still too early to find out the exact date due to scheduling with the Nome clinic. It will be nice to know that Baby Love is growing healthy and everything is perfect. It's kind of nerve-wrecking thinking about all the health issues and the important stuff they look at and just easier to think of it as the gender-reveal ultrasound. Either way, we are praying, praying, praying for a healthy, healthy baby!
Here is what TheBump.com has to say about the growth of
Baby Love
your baby's the size of a sweet potato!
She's about 5.6 inches long and about 6.7 ounces now and she keeps on growing rapidly. (That's why you're probably feeling so hungry.)


your baby at 18 weeks
Can you believe she's yawning, hiccuping, sucking and swallowing?
And she's twisting, rolling, punching and kicking, too -- and she's big enough that you might be able to feel her doing it!
Thank you for the explanation on why I'm eating all.the.time !!!