There are lots of things that I am going to miss about White Mountain when we leave in a week. One of them is the vast tundra scenery-it's like no place on earth. I love every season in the tundra (obviously some more than others, especially when the winters here are so long!)
I am linking up one of my favorite photos that was taken just two weeks ago. We have been playing around with the fisheye lens on our DSLR and couldn't be more happy with the outcome: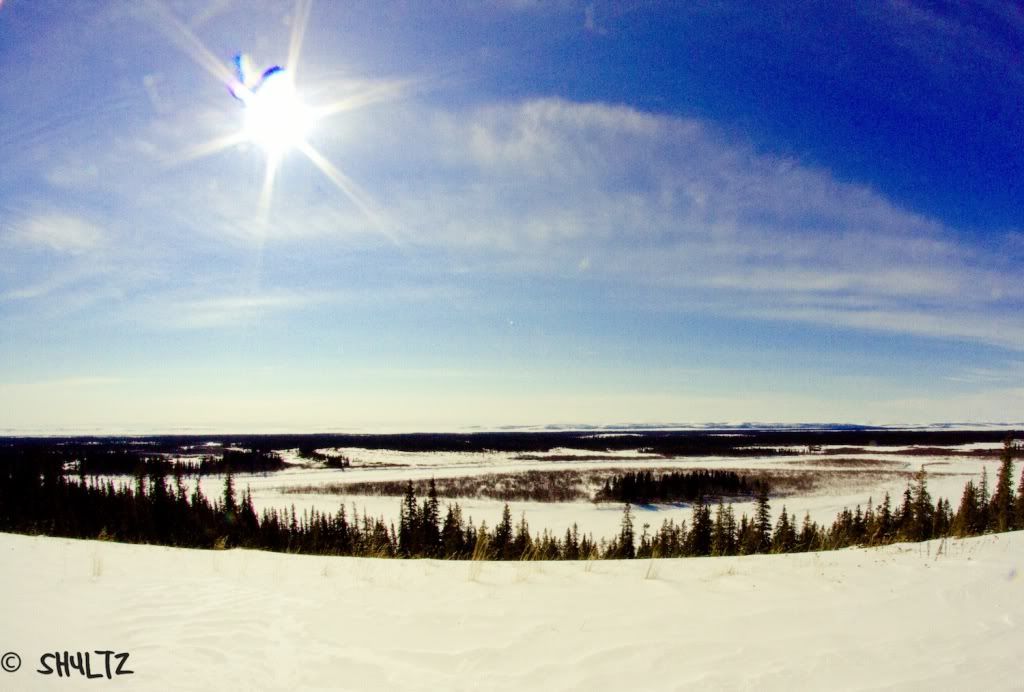 I am entering this photo in the weekly photo challenge over at
Our Reflections
! This week's theme is
The Sun
.
Go visit Laura over at
Our Reflections
for other amazing sun shots!