Happy Monday, friends!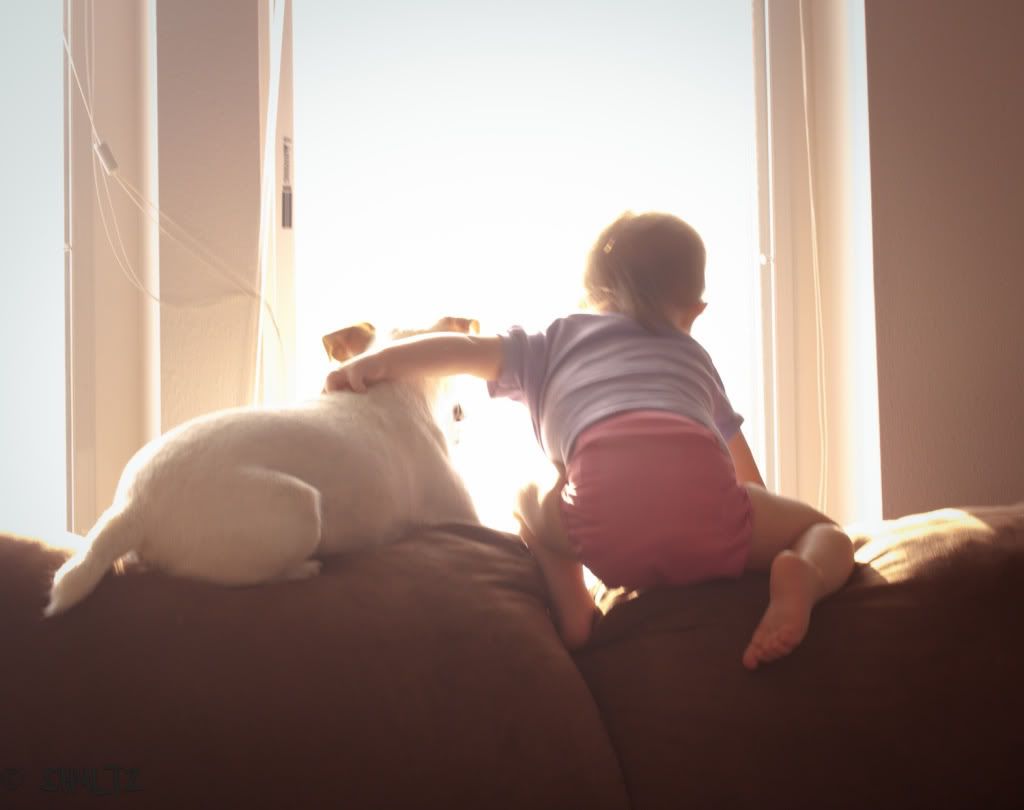 I am once again entering a photo contest over at
Our Reflection
. This week's theme is
My Heart...
This weekend while I was cleaning up, I noticed that Bria can climb on the couch all by herself. This time, she wanted to visit Sierra. It's funny how pets seem to act and get treated as your child until you have your own, then they are pets once again! I'm so happy that Sierra and Bria are growing up to be so close. I swear, they love each other more and more each day!
I suggest you head on over and check out the other My Heart images. There are some sweet, precious ones!