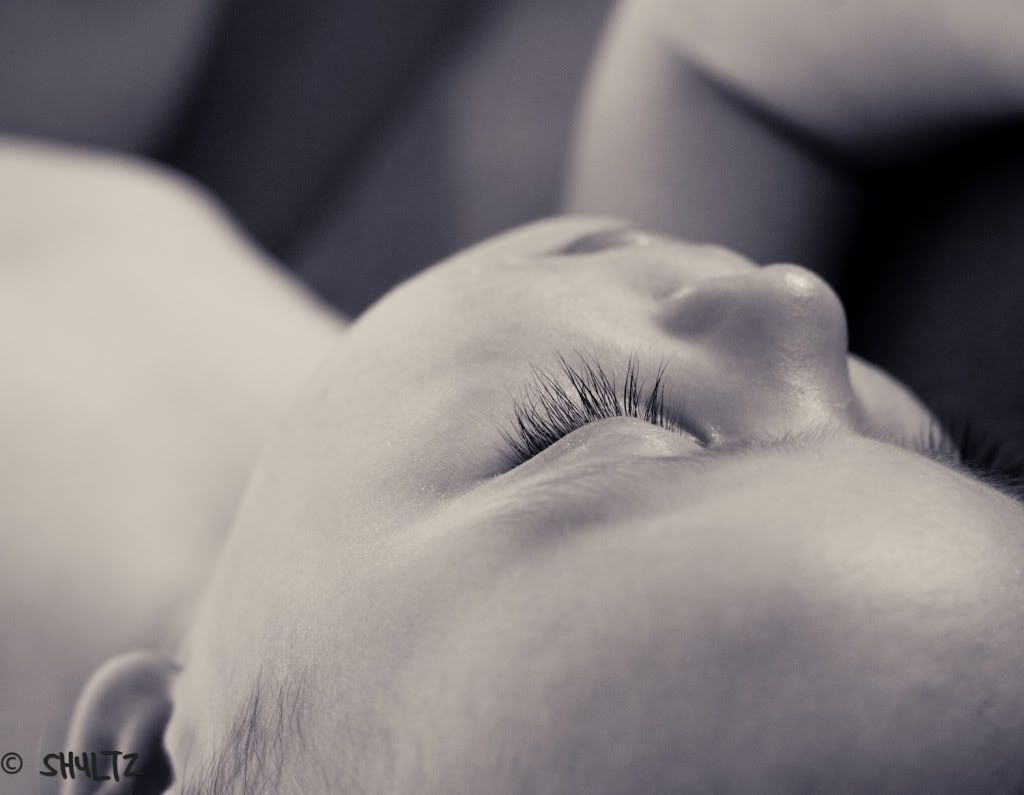 It's been a whole week. A whole week of our baby not feeling good :( ... She came down with a cold last Tuesday night and has been having trouble sleeping ever since. We took her to the clinic and there was no sign of ear infection or anything and were told to just wait it out with some Ibuprofen and tylenol. I stayed home with her on Wednesday and Thursday and again on Tuesday (today). I love just cuddling with her. The way she just wants to sit on my lap and put her hand on my face, almost as if I'm the one who needs comforting.

I snapped the picture above last week and it was too precious not to share.
Also, our baby is a binky baby: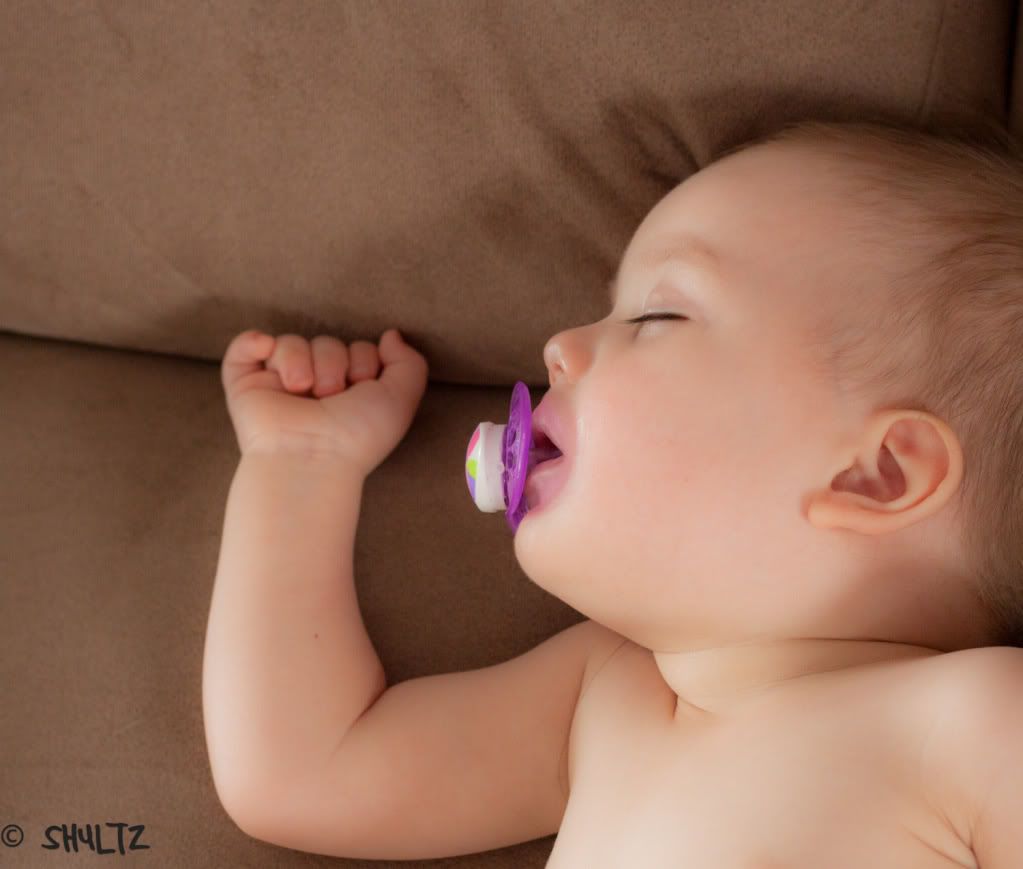 I will try and get a belly post up soon, but with a sick baby, cleaning and packing, not much time to make myself look "presentable" in front of the camera. Maybe I"ll do just a belly shot for ya!