Seriously. Deciding on a name for our baby girl has been probably the hardest thing to do during this pregnancy. I mean, to be given this duty as first time parents, knowing that our baby girl is going to live with this name forever-unless she absolutely despises it-is a little daunting. Actually it's not just a little daunting. It's very intimidating. Very.
While we had written down names in my journal since we first starting talking about when we would start having little ones (back in 2008), we never came to the conclusion until a couple of weeks ago.
I think the name we picked out is
perfect
. I think it's going to fit our baby girl in a way we could only imagine.
The names from
this
post that we had in mind:
*Sage
*Ava
*Sidney
*Bria
*Arianna (this one is my favorite so far)
*Saveah (Su-vey-ah)
Drum Roll Please.........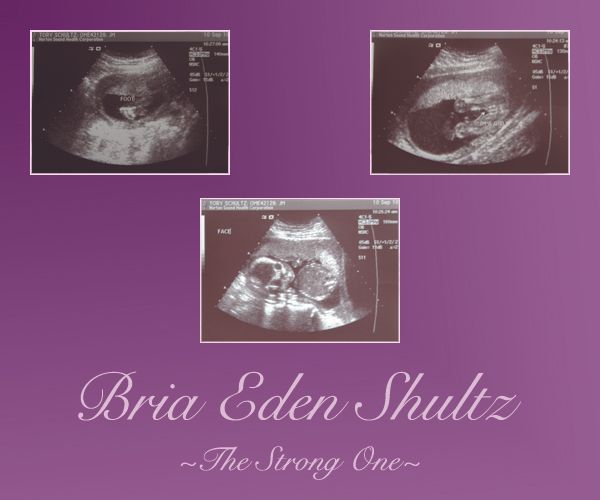 So, what does
Bria
and
Eden
mean?!
What about her middle name? Well, here is the meaning:
So there ya' go! Bria Eden is no doubt going to be a
strong, virtuous, honorable, exaulted and cute and jovial baby who is cool.
When she's older, she's going to be
a little delight who is a pleasure to be around.
When she's an adult
she's going to be
a pretty, sexy woman who is glamourous and oozes confidence!
Yup. That's our baby girl in a nutshell :). I couldn't be more happy, excited or pleased to announce her name!