In the spirit of being thankful this week I wanted to share what Clint has posted outside of his classroom.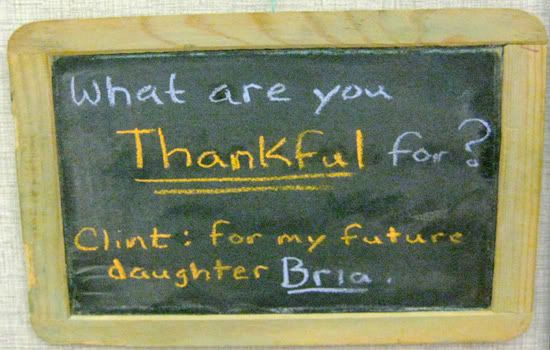 This about melted my heart when I saw this! How amazing is it that
Clint
is going to be a
daddy?!
It's the most wonderful blessing I could ask for!