This post is
waaaay
past due and is a couple weeks late, but it's better late than never.
Clint is amazingly smart in so many ways. One of the ways he's smart is that he knows
a lot
about the outdoors. Whenever we go out, I don't have to worry because we are always prepared for the worse. It's comforting to know that if something did happen I would be with someone who would know exactly what do to for our best chance of survival.
Being in rural Alaska and being in a place with unpredictable weather it is easy to overlook the importance of survival safety. With young students going hunting in the fall, and snow machining in the winter, it is important they know the key survival elements.
My wonderful teacher of a husband had an amazing idea of doing a survival class for the entire school of White Mountain (which consists of a whopping 48 students!).
So, he proceeded to talk with the staff about having a
field day
trip and everyone jumped on board!
Clint created a unit that would teach the students how to make a lean-to shelter and a fire. He talked about survival safety in the wilderness.
First, the day before the field trip, I helped him make his shelter so he can spend more time with the kids during the class: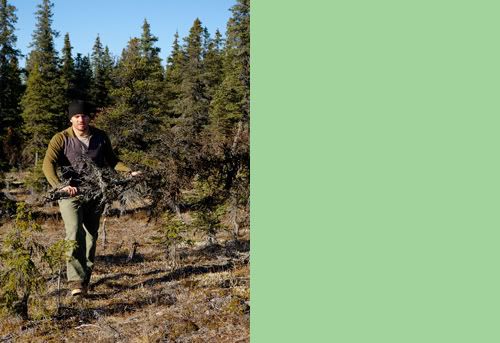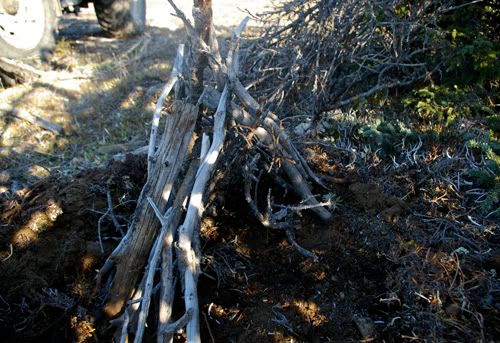 The next day, the kids had a lot of fun having class outside! They were pared up into groups of 5 students each. There were high school students with elementary students-which, I think is a wonderful idea!
Clint talking to the group before they broke up and started. He explained the safety protocol that comes with being outdoors and what you have to do to stay alive: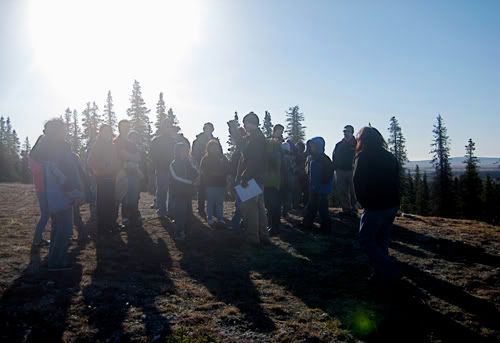 Here they are Gathering branches: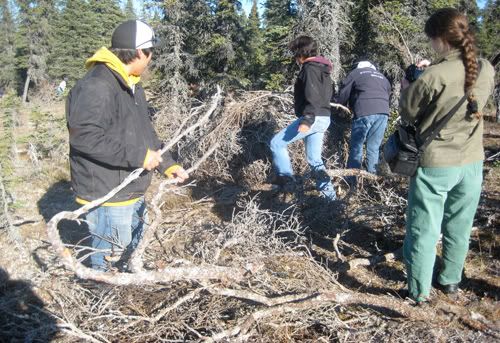 Their shelters:
Making their fires:
It was a fabulous day-although I was sad I wasn't there. Could you imagine walking a mile 1/2 with 6 three and four year olds?!? Nah, never gonna happen!
Here is what they did after the shelter and fire making...I think it's the most important part of survival!
Roasting Marshmellows!!
Now, wouldn't it be neat if
every
school could have classes outdoors?! What would our world be like ?