When we were getting ready for work this morning, I hear Clint yelling, "Tory, come quick! Bring the Camera!" My first instinct that it had to do with one of our dogs because I'm always trying to get pictures of them and their goofy-ness. However, it wasn't at all the dogs. Nope. There was
snow
on the ground!! The first snow of the season. It's weird that, even though I know we are going to have about 7 or 8 months of it, I can't help but get this warm-fuzzy feeling!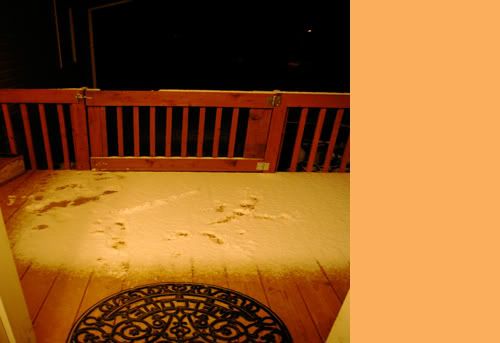 It was a beautiful morning with flakes of snow falling and a high, bright, cloudy sky. I thought it would be a perfect day to go for a walk and capture the ice freezing over the river. However, after school, it was falling slush. Not as glamorous as the soft powder as before. We went on the walk anyway, well, because that's how we roll :)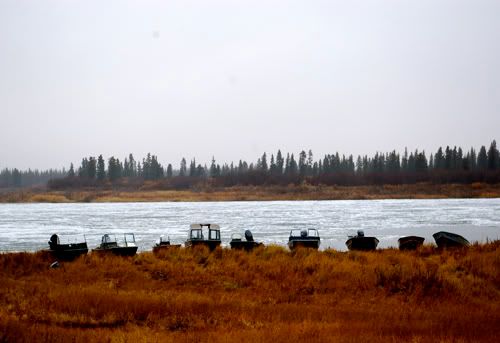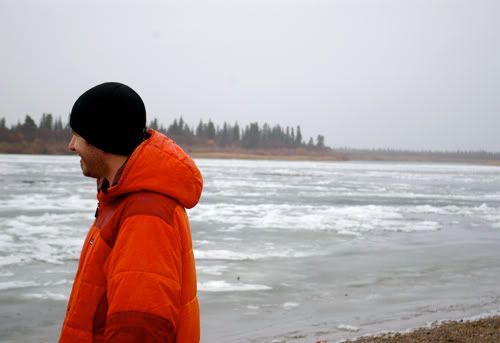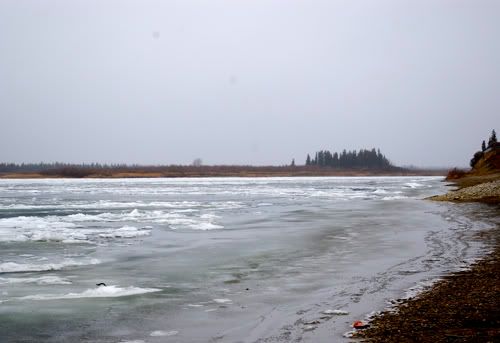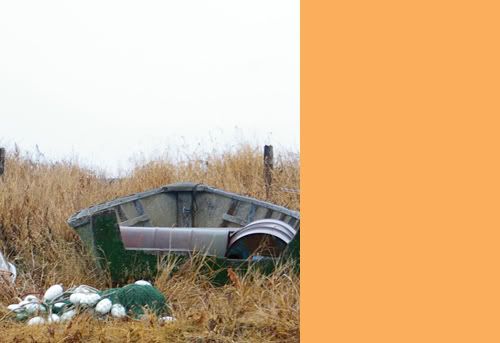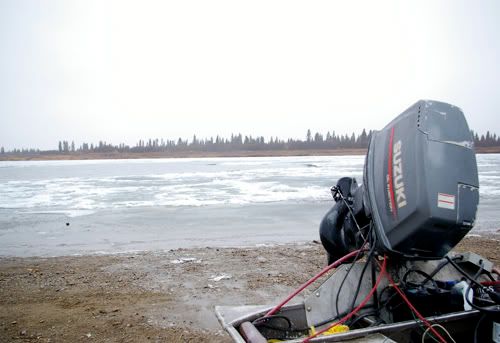 It's finally official. For me anyway. We have crossed the paths between
Fall
and
Winter
. Winter is here. Here to stay for a long while. The boats are beached, the ice is moving in, it's getting a little bit chilly out. It's winter time :) ...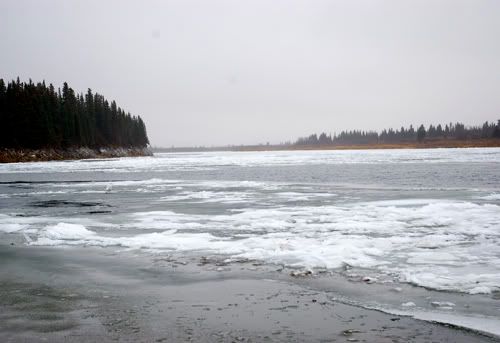 **********
Not only is it the first day that snow has covered our ground, it's the first day of our 26th week of pregnancy! Even though I have nothing that is new and exciting to report, however, this week it's been as exciting as last week. One more week to cross off the calendar. One week closer to meeting our angel!
Here is the week recap:
How far along? 26 weeks :)
Total weight gain/loss: Not that I want to post this kind of information for everyone to see, but I've gained 12 lbs. Which, it's not a number considering baby girl weighs just under 2 lbs!!!
Best moment of the week: I had my monthly check-up and everything is good. Baby's heart rate was 156, I love hearing it! I wish we had bought a doppler to be able to hear her anytime we wanted. There is something so comforting about the galloping-horses sound.
Food Cravings: For some reason, I've been wanting Chocolate. Reese's Peanut Butter Cups.
Gender: Girl.
Labor Signs: None.
Belly button in or out: Still in..Still ginormous!
What I miss: being able to sleep on my stomach!
What I am looking forward to: Our new life in 3 months as Mommy and Daddy!
Weekly wisdom: none this week.
Milestones: none this week.
Picture Time: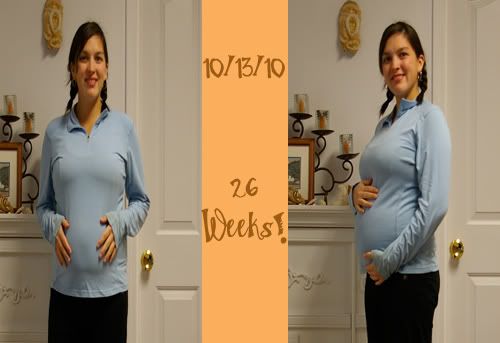 Please excuse the messiness of me. This was after a long. loud. day with three and four year olds.
What Baby Center has to say:
How your baby's growing:
The network of nerves in your baby's ears is better developed and more sensitive than before. He may now be able to hear both your voice and your partner's as you chat with each other. He's inhaling and exhaling small amounts of amniotic fluid, which is essential for the development of his lungs. These so-called breathing movements are also good practice for when he's born and takes that first gulp of air. And he's continuing to put on baby fat. He now weighs about a pound and two-thirds and measures 14 inches (
an English hothouse cucumber
) from head to heel. If you're having a boy, his testicles are beginning to descend into his scrotum — a trip that will take about two to three days.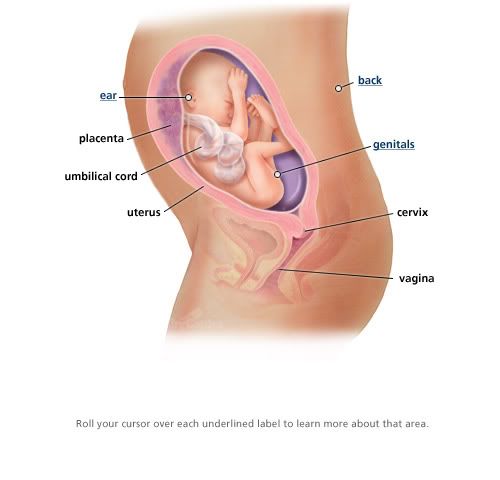 Until next time :)