It's amazing how much love and affection are shown to our Bria already! This month has been full of packages from the post office from family and friends. It literally feels like it has been Christmas all month long. And it's an amazing feeling to know that our baby girl is loved so much! We have received several
amazing
gifts for her.
With my favorite one being so far....
A hand-sewn blanket from Oma Shultz: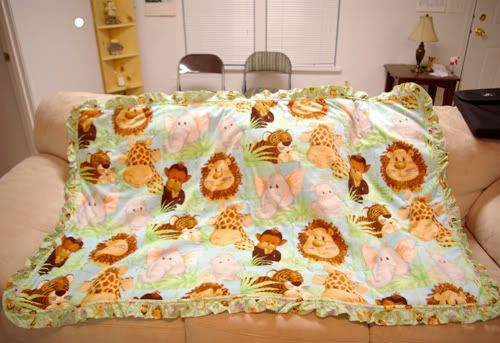 Oma Shultz also gave us all of these clothes, and not to mention bibs :) :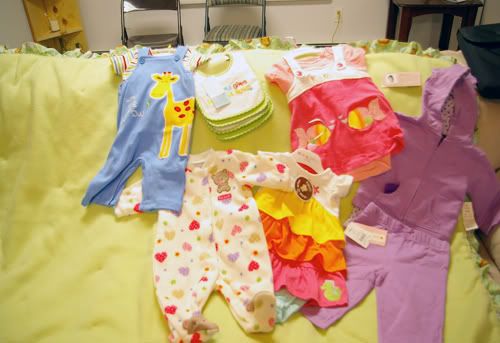 Clint's sister also sent us some adorable outfits!!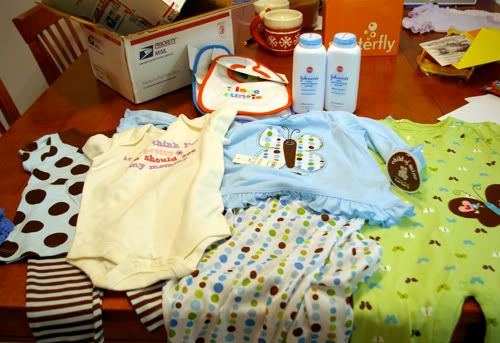 Clint was very happy about her outfits this time...There was NO pink! All of these outfits, pink or not, are just as adorable!
We are blessed beyond words!