When it rains 300 days out of the year in Ketchikan, Alaska you enjoy every millisecond when it's sunny and hot outside! Last Friday and Saturday were amazingly sunny, hot and beautiful! We decided to go for a nice little walk after Clint got home from work.
If you're a Mama, you know that simple things in life are so much sweeter when you have little ones running around...
Family picture on the rocks: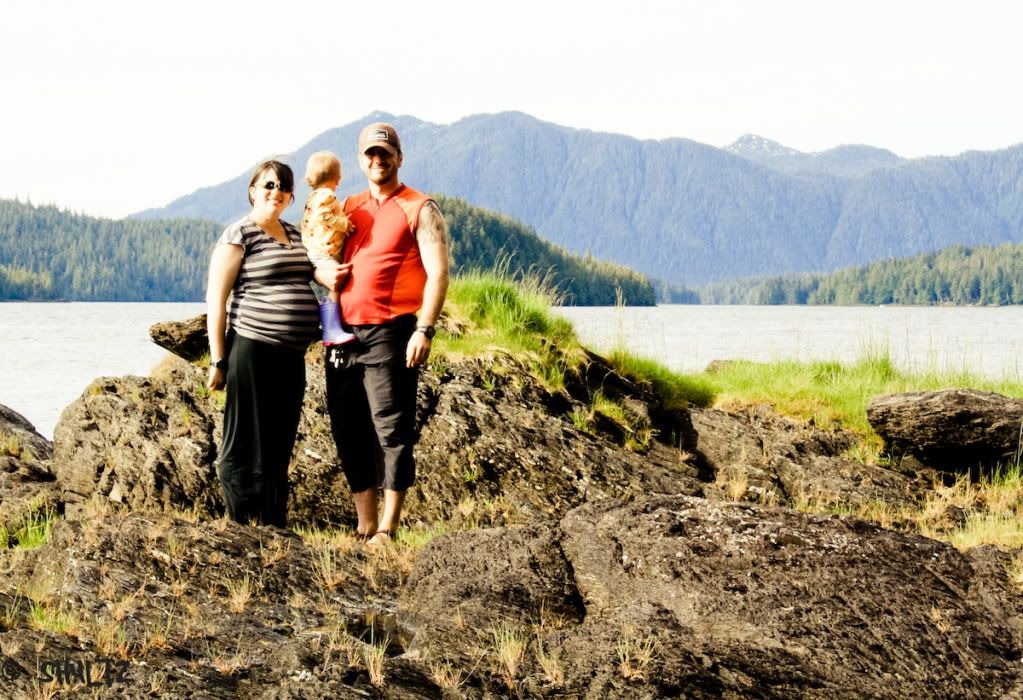 Throwing rocks in the water: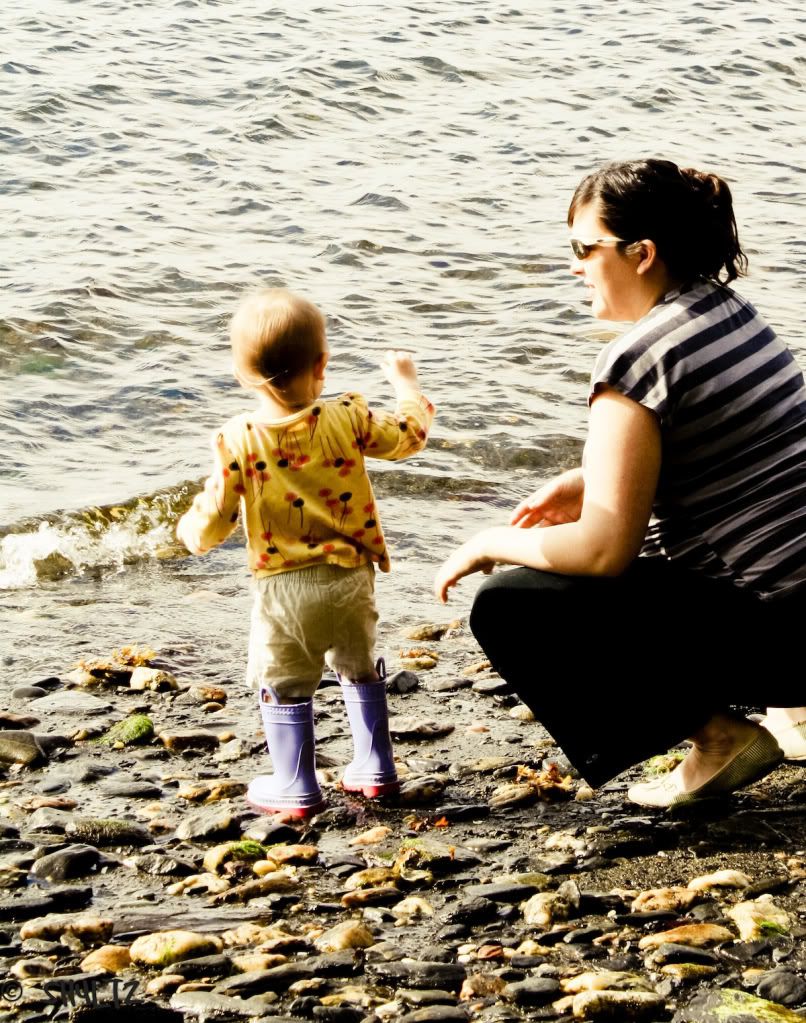 You can tell they're related: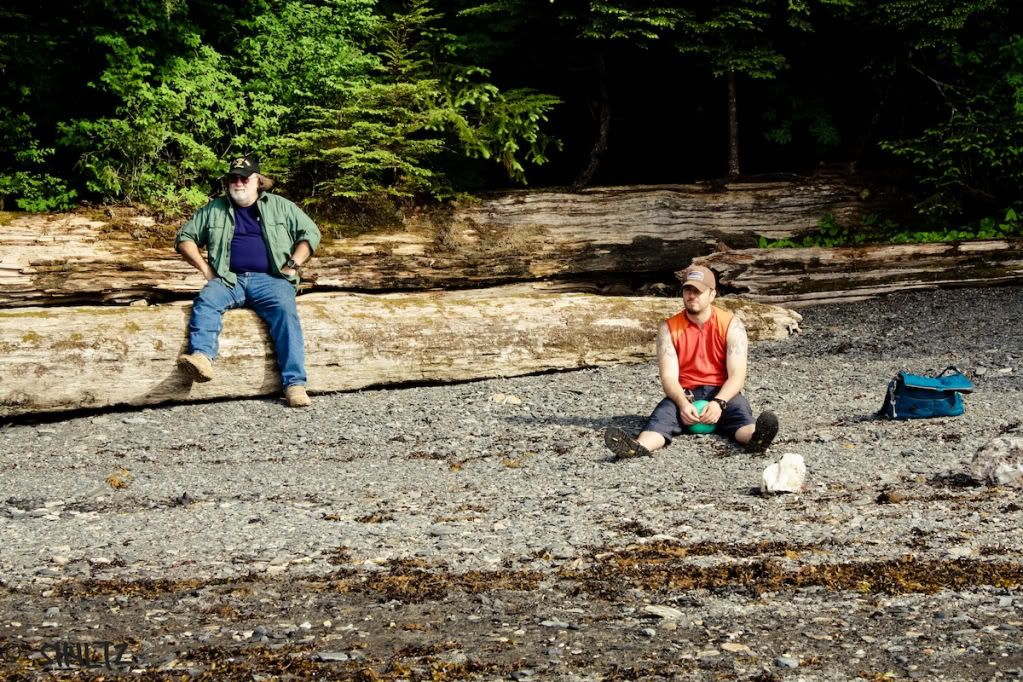 Stairs: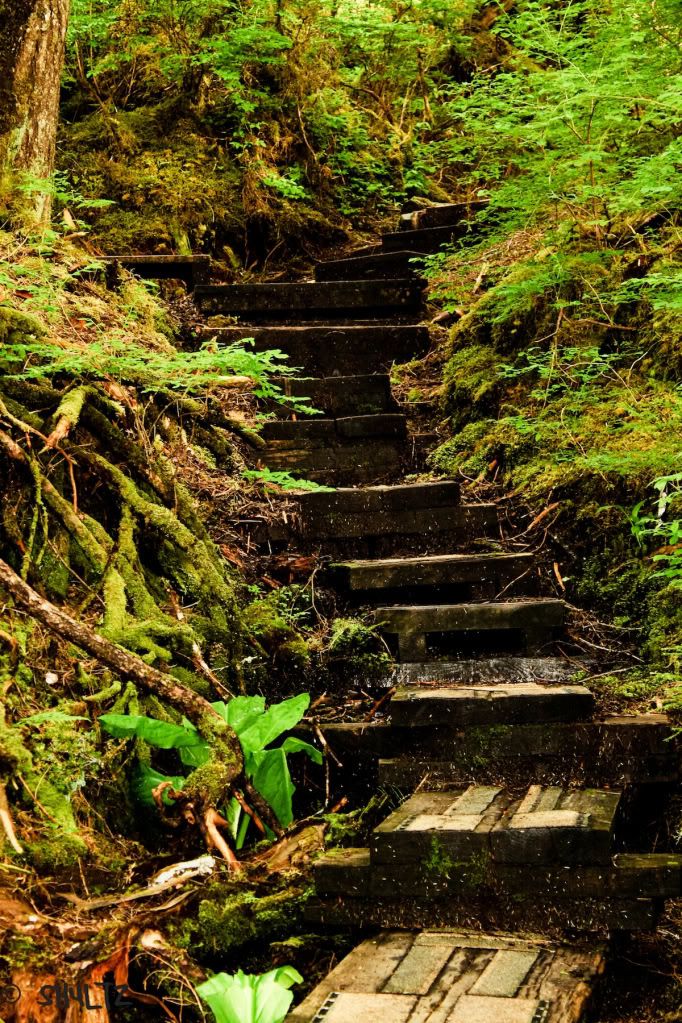 Bria playing with her ball: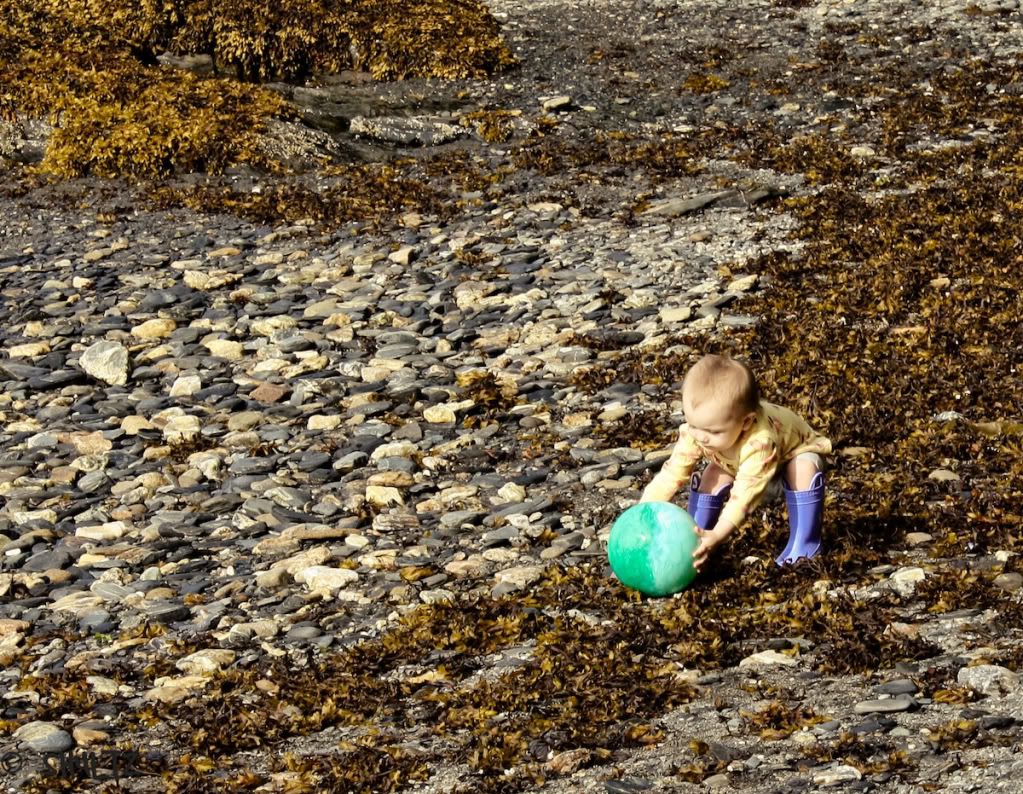 Taking pictures of my two loves: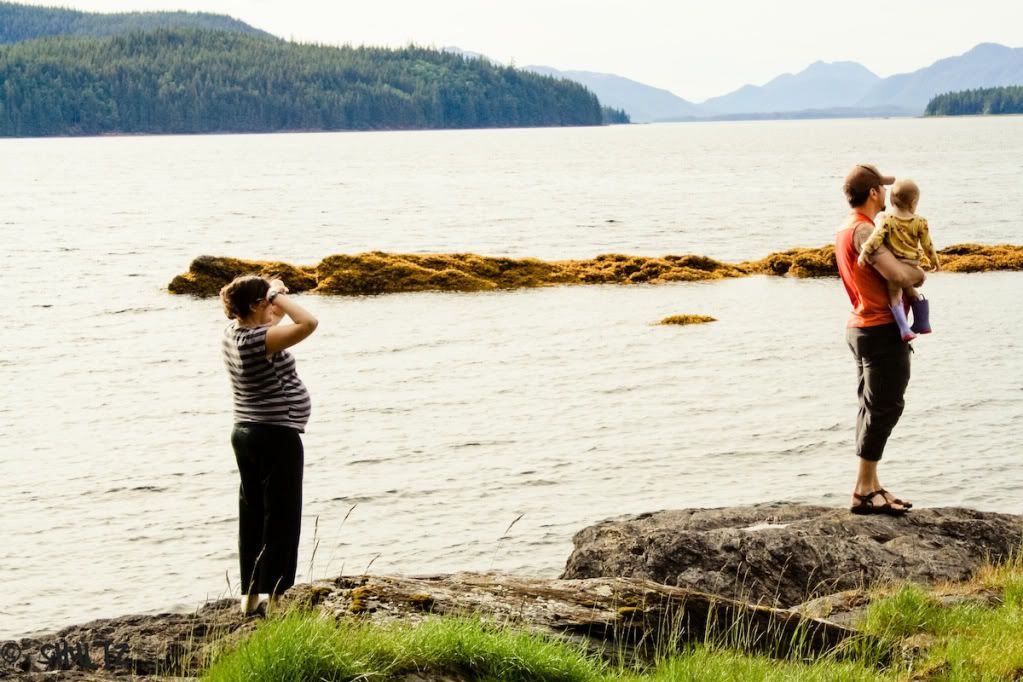 Going into the water with her new boots: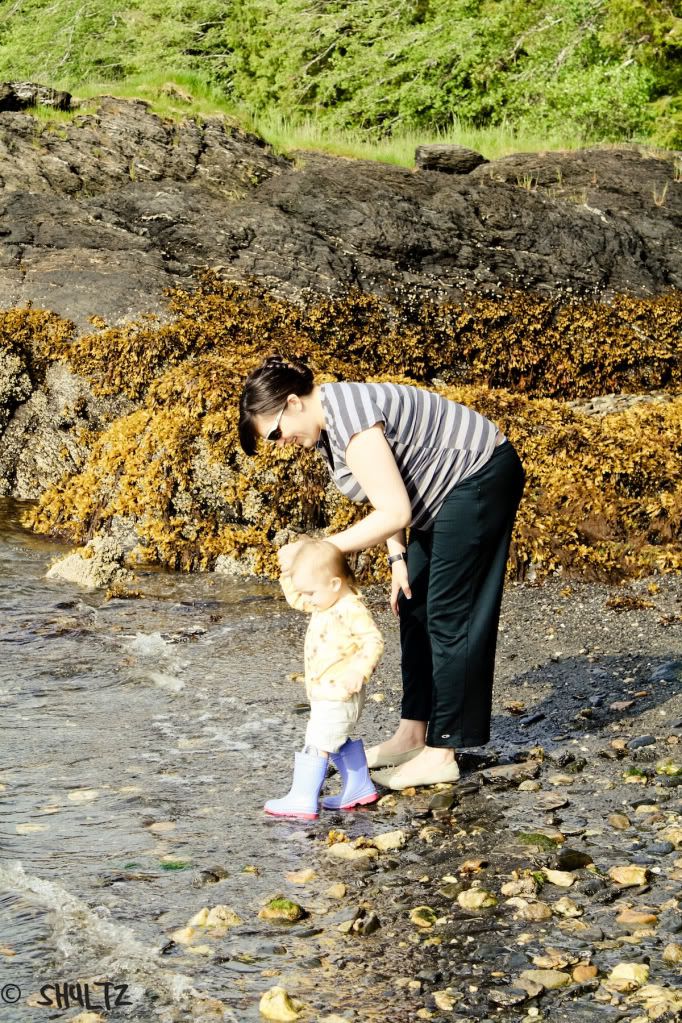 I pray we have more sunny days. I love spending time with family, especially when it's spent outside enjoying what God has given us to enjoy while here on earth.